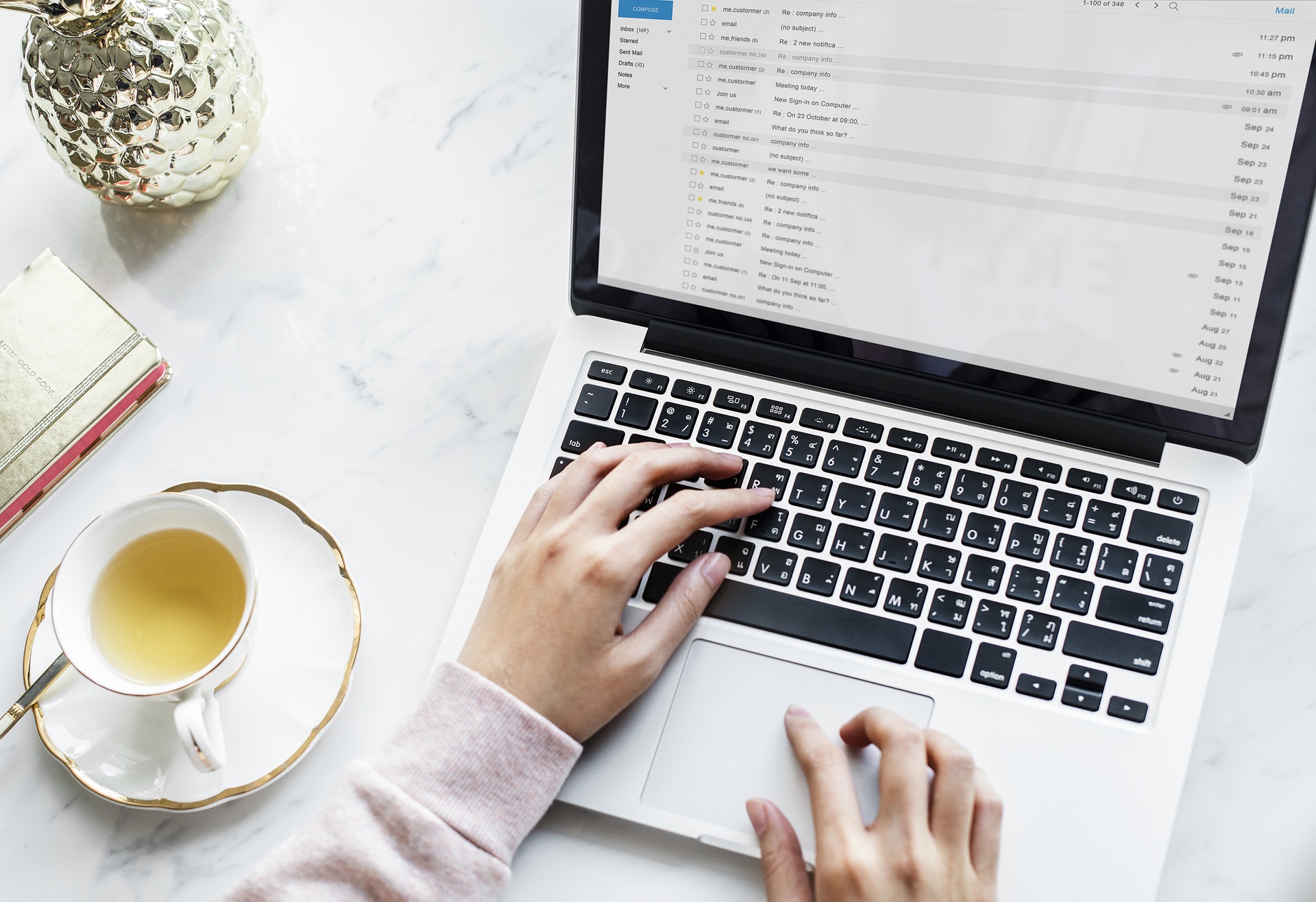 5 Email Marketing Mistakes That Can Destroy Conversions
Email marketing is one of the most powerful tools for growing your business. It has incredible power for increasing brand awareness and helping leads cross the finish line to conversion. In fact, an overwhelming 8 out of 10 small business retailers say that it's email marketing that drives customer acquisition and retention over other marketing methods.

It's numbers like this that encourage many businesses to jump right into email marketing, expecting to see leads and conversions come rolling through their door. With 60% of consumers saying that email marketing influences their decision to make a purchase, it seems like email is an easy way to beef up revenue. This is true, except for when it isn't.

Unfortunately, for all the ways that email can go right, there are just as many ways that it can go wrong. If you've invested in an email strategy and aren't seeing the results you expected, it means it's time to take a step back and assess where there's weakness in your strategy. Often, it's the small details that make the biggest difference. To help you get the most out of email marketing, we've gathered 5 of the most common email mistakes that fail to convert.

Subject Lines That Get Lost in the Crowd
Imagine that you have just a few minutes during a busy day to sit back and relax. You decide to check your email really quick, but when you open it you discover that there are well over 100 new emails all begging for your attention. It's impossible to give each of them equal attention, so you narrow in on the ones that seem most important – the ones that speak to you personally.

The subject line is the first spot that your email strategy could be leaking conversions. It really doesn't matter how much effort you've put into what's inside the email if it never gets opened. Subject lines need to captivate and hold the recipient's attention long enough to convince them that it's worth the click – in other words, you need a hook.

You don't need to get overly wordy or wildly creative in your subject line hook, but you do need to find the balance between too much and too little information. You want to tell them just enough to stimulate their curiosity enough to click and find out more. For example, subject lines that are phrased as questions or with a sense of urgency are more likely to compel readers to click.

You're Delivering the Wrong Message
When you send an email to a subscriber, you are reaching out to connect with them personally. When they open your email, they are giving you a precious few minutes to speak. If your message fails to meet their expectations they're certainly not going to bother clicking any further. In order to captivate and convert, your emails need to be targeted and this means segmentation.

Click through rates for segmented email campaigns are more than 100% higher than non-segmented campaigns. If your email list isn't segmented, then you're missing out on opportunities and conversions.

The key to effective segmentation is analysis. It's about knowing who's on your subscriber list and what makes them unique. There are multiple ways to successfully segment your subscriber list. Depending on the product or service you're offering, segmentation might be fairly simple like basic demographics. However, going deeper and segmenting by points along the customer journey or buying behaviors can influence movement that eventually leads to conversion.

Content Is Missing the Mark
Getting the recipient to open your email is only half the battle. What they find inside influences whether or not they click on your call to action or take that next step through your sales funnel.

While you don't need to win any creative writing or photography awards to create compelling email content, there is a bit of an art to it. Get the content wrong too many times and soon your leads are going to be clicking unsubscribe rather than clicking their way to conversion.

Great email content accomplishes a few different goals. It should provide the reader with a sense of urgency about why now is the time to act, but it should do it in a way that speaks to the reader specifically. For example, a cart completion email might highlight a rare, limited discount on a pair of shoes that keep finding their way into the cart but never get purchased.

Emails should be personal and add obvious value to the recipient if they're going to help pave the path to conversion.

Wimpy Call to Actions
Have you ever opened an email, got excited about what was inside but then was left with the feeling of "now what"? Your subscribers aren't going to put in a ton of work trying to figure out what you want them to do because they're viewing you as the leader and they're expecting to be directed.

If your call to actions (CTAs) fall short on delivering that direction, then your audience is going to lose interest quick. Considering that provoking the reader to click on your CTA is the whole point of sending an email, it should be strong and focused with the intent made clear.

For example, going back to the cart completion email mentioned earlier, your CTA could say "click here", but you'll get a lot more traction out of a CTA that reads "Finish Where I Left Off" because it provides direction and lets the reader know exactly where they'll land and why.

Landing Pages That Lack Meaning
Finally, let's talk about landing pages. Your emails are designed with a CTA that brings the recipient to a specific page with the goal of leading them to conversion. Your email strategy might hit all the marks, but if your landing page isn't effective how do you really expect them to move forward?

Landing pages that are too cluttered or contain messaging that doesn't align with the email are confusing to your customer. Once again, don't assume they're going to do any work in making the conversion happen – that part is all on you.

Keep your landing pages clean, purposeful and direct. Avoid unnecessary clutter and focus in on the elements that will intuitively bring your leads to the point of conversion.

We Can Turn Your Email Strategy Around
Email is such an effective marketing tool that if you aren't seeing results, there's almost certainly an identifiable cause. We're here to identify the trouble spots in your email campaign and turn it around. With a combination of expertise and the ability to craft the perfect message, we bring email campaigns to life. Contact Prestige Pro Media today to discover how we can create a high converting email campaign for you.