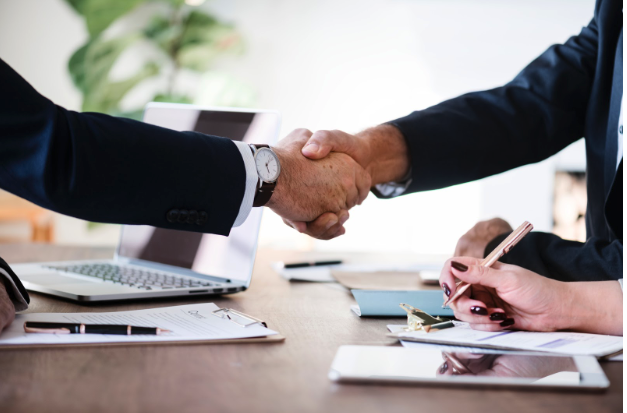 The Importance of Local SEO for Small Businesses Today
Digital marketing for small business looks different than it does for larger operations and knowing how to optimize those differences can make all the difference in the level of success you achieve. Many small businesses have at least heard a few things about local SEO, but what they might not fully realize is how crucial search engine optimization on a local level is  for their digital marketing strategy.
What are the differences between traditional and local SEO? Well, there are several but the importance of these differences can be illustrated by the fact that 4 out of 5 local customers are searching for businesses online. This means that small, community based businesses need to leverage local SEO tactics to stand out to these consumers or miss out on potentially 80% of local traffic.
If you want your small business to thrive then it's time to dig in and learn the ins and outs of local SEO, including what exactly it is and how to optimize it for your growing brand. Let's get started.
Local SEO Explained
Much like traditional search engine optimization, the goal of local SEO is to build online visibility and get more traffic moving in your direction. The key difference is that local SEO is exactly that – locally focused. It encompasses strategies that are targeted at helping your business appear in search results that are geographically relevant.
Let's say you run a local home improvement store. If a search engine user types in a general home improvement question they will be greeted with thousands, if not millions, of search results within the blink of an eye. Search engines do their best to put the most relevant and useful information in front of their users, and for the most part no one is going to argue that they do a pretty good job.
But, what if the person typing the search query is someone in your town or at least close to it? Wouldn't it benefit the search engine user more if the page they clicked out would connect them with a business that they could actually visit? Local SEO accomplishes this by leveraging geographical optimization to help put your business in front of the local customers that are more likely to walk through your door.
Local SEO Best Practices
You might be happy to learn that if you're already familiar with basic SEO practices that learning how to optimize your strategy on a local level doesn't require a ton of new learning. It's all about tapping into a few resources that make it super easy for search engines to find you and place you right in front of your local audience. Here are a few simple best practices for local SEO success.
Easy, Free Recognition
Believe it or not, Google isn't out to make your life more difficult. While at times it might seem that their algorithms are out to get you, trust that this isn't the case. In fact, the whole point of everything they do is to steer quality leads and traffic in your direction – they just need a little help from you to make this happen.
Lucky for us, they make this easy. One of easiest best practices for local SEO is simply claiming and optimizing your Google My Business (GMB) page. Not only is this easy, it's also free.
A GMB page is that clip that appears in search results that tells an internet user all about your business at first glance with details like your contact info, hours of operation, a link to your website and other bonuses like reviews, pictures and updates. The simple act of optimizing this page helps local users find and connect with you instantaneously.
Directories and Validations
While GMB is a valuable tool, it's not the only directory that your business might be found in and it's not the only that matters for your customers. The number of online directories is massive, and what you might not realize is that your business can appear in them with or without your knowledge.
Take Yelp for example. How many small businesses have Googled their name and came across a Yelp listing they didn't even know existed? It happens all the time, and as a small business it's up to you to take control of your directories and validations before they take control of your reputation.
A big part of SEO is developing a presence on multiple directories and review sites while managing your reputation across them. This involves regularly checking in to make sure your information is correct and that you're responding quickly and professionally to customer reviews, no matter how many stars you were given.
Updating Your Website
There are a lot of ways that your website is your number one asset for local SEO. Optimizing your web design with features like location based pages, geographically relevant content and investing in responsive design is a great start for building digital visibility with local audiences.
There's a misconception out there that because local customers can walk through the actual door of your physical location that web design built with SEO features isn't as important. Your local customers are still more likely to want that first interaction to be online, so make sure your website is designed to meet their expectations.
Why Is Local SEO So Important Now?
The focus of SEO is slowly changing and it's happening in a way that's beneficial for smaller, local businesses. For evidence, all we have to do is look at how Google's most recent algorithm updates are focused more on quality, relevancy and authority – in other words, user experience – than they are on some of the old standards of SEO that we've come to depend on.
This means that right now is the time for local businesses to jump onboard and optimize their digital presence with the elements that matter to local customers. If you're a local business looking to explore their growth potential with a fresh approach to search engine optimization, we offer the full range of SEO services to help. Contact Prestige Pro Media today and let one of our SEO consultants show you just how successful your small business can be.